New Arrivals time indoors Pupa, here are the new colors of the glazes spring summer 2016: Lasting Color Gel. The summer takes color and brightness, so the Milanese brand creates a collection with enamel glass effect for shiny nails and in the foreground!
The colors recall those of the spring flowers: orchid, peony, frangipani, buttercup, camellia andtulips. A merry season but chic, the banner of the pink tones, available in all possible shades inspired by flowers.
The collection also presents a part limited edition: Lasting Color Gel Nude, composed of enamel in neutral colors for a nude look.
PUPA NAIL SPRING SUMMER 2016
Nails shining thanks to the formula glass effect, the finish glossy and volumizing. Pupa presents a truly innovative collection that will allow all of us to have the effect of a semi permanent nail polish with only two passes. Full-bodied texture and pigmented, flush and flawless finish drafting, as it should be to get the glass effect.
At each Pupa spring flower she has dedicated a pair of enamel that incorporate the nuances, starting from 'orchid. An elegant flower, able to stand out without appearing too: these are the characteristics orchid! Its color, two-tone, was chosen to represent this femininity by Pupa bon ton but certainly not trivial. The two tones of color, light and powdery, are:
Awsome Orchid
Opium Orchid
The more feminine shades of all is the peony, this one in two forms. The pink triumphs, in a shade lighter and in a more intense, namely:
Two very intense pink tones yet chic, these recalling the buttercup. Pupa creates two enamels by full-bodied tones for an elegant manicure that will not go unnoticed. The two pink are:
Delicate Buttercup
Passion Buttercup
Now we come to two very cheerful tones, summer, allegedly meant for warmer and lively season!The two pink tones inspired by the frangipani, are:
Dreamy Plumeria
Plumeria Harmony
Pupa selects two most intense forms of camellia to give a darker touch, but always very summery, glass effect to your nails! Here are two shades:
Camelia Dream
Camelia Rose
We close with the most lively duo, who explode into more orange hue and reddish. It is the duoTulip, with tones that recall all the joy of this flower, that is:
Tulip Shade
Tulip Paradise
GALLERY SWATCHES SMALTI PUPA
In Bridgat you can see all the swatches of the Pupa nail gel spring summer. As you can see the colors are all full and intense, the swatch were created with two coats of enamel.
GLAZE PUPA NUDE SPRING SUMMER 2016
Here the collection limited edition of Pupa for Spring Summer 2016. If enamels previous enamels are an explosion of pink, those of limited edition line Lasting Color Nude link on discretions more glamorous!
Pupa concentrates on natural look, the chic manicure but certainly not flat. The 12 new limited edition glazes have a finish slightly pearly, milky, reminiscent of the brighter tones of the palette of pastel colors. From milky white to beige, from pale pink to the slightly darker, here are the 12 nude shades that Pupa proposes limited edition this season:
Everlasting Snow, bianco neve (perlato);
Ice Light, ghiaccio (lattiginoso);
Sandy Lace, clear sand (milky);
Beauty Instinct, a visible but discreet nude (milky).
Wet sand, wet sand color (milky);
Natural chic, sand (pearl);
Vanity Rose, clear pink (milky);
Allure soft, light pink (pearl).
Liberty Pink, rosa (lattiginoso);
Baby Doll, rosa baby (perlato);
Romantic Secret, rosa antico (perlato);
Iridescent Pearl, color perla (perlato).
WHERE TO BUY THE GLAZE PUPA
And possible to buy the glazes Pupa in the stores authorized brand, in the best perfumeries and in chains spread like Acqua & Sapone, Tigotà and Lillapois. The new nails Lasting Color Gel and Lasting Color Nude are sold respectively at the price of € 6.90 and € 6.50 each.
If you love the glazes, do not miss the collection Orly summer 2016, full of vibrant colors, and
Gallery
Pupa
Source: www.makeupworld.it
Lasting Color Gel Pupa Autunno Inverno 2015
Source: www.nuvoledibellezza.com
Smalti Pupa Lasting Color Gel 2014, 16 nuovi colori
Source: www.beautydea.it
Skin Affair – Shop – Handverzorging
Source: www.skinaffair.be
NOTD: Lasting Color Gel 087 + Mosaic 004
Source: www.consiglidimakeup.com
Pupa: 16 nuovi smalti Lasting Color Gel
Source: www.beautydea.it
Pupa smalti Nude e Gel: recensione e swatches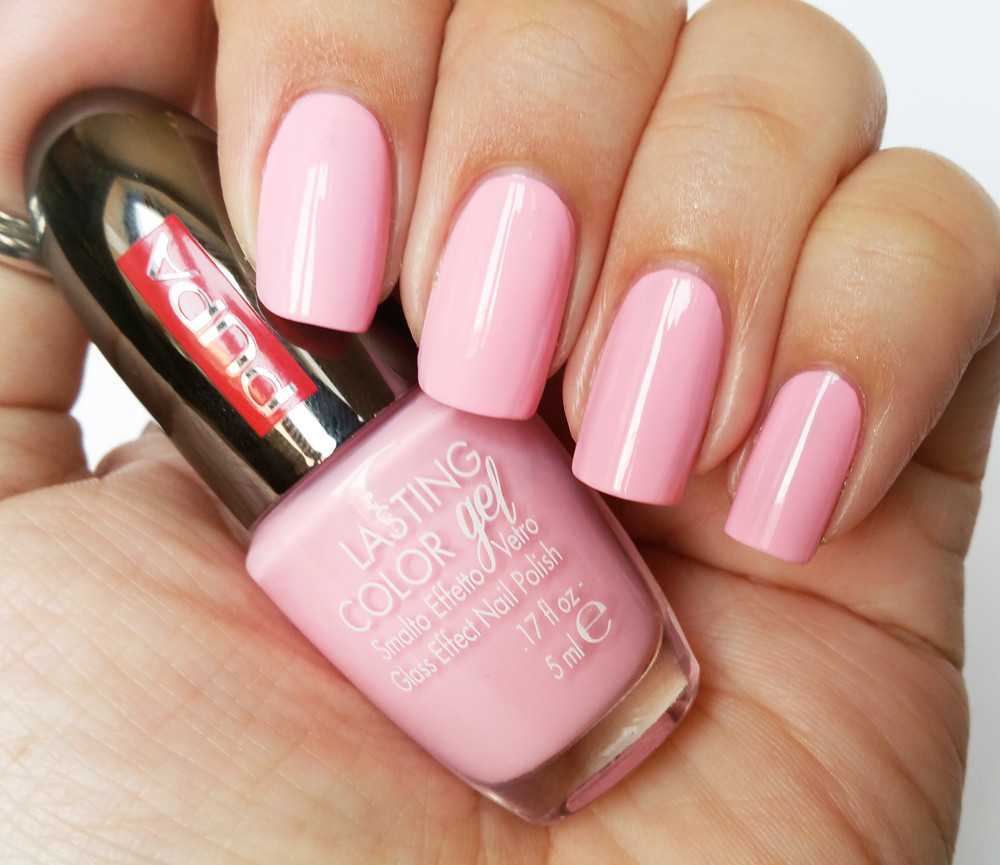 Source: www.beautydea.it
Smalti Pupa Lasting Color Gel, recensione e opinioni …
Source: www.beautydea.it
Smalti Pupa primavera estate 2016: nuovi colori di Lasting …
Source: www.nailarteunghie.it
Unghie eleganti: quali sono i colori giusti da scegliere …
Source: www.nailartmania.it
Le idee regalo di Natale per Lei sotto i 20 euro
Source: www.donnamoderna.com
17 migliori idee su Unghie Corte su Pinterest
Source: it.pinterest.com
Unghie bianche sì o no? I segreti su come applicare lo …
Source: www.nailarteunghie.it
Vestiti da battesimo per bimbo: Unghie con smalti
Source: vestitibattesimobimbo.blogspot.com
Unghie smalto Bordeaux: foto, outfit e migliori in …
Source: www.beautytester.it
Pupa
Source: www.makeupworld.it
Lasting Color Gel Pupa Autunno Inverno 2015
Source: www.nuvoledibellezza.com
Smalti Pupa Lasting Color Gel 2014, 16 nuovi colori
Source: www.beautydea.it
Skin Affair – Shop – Handverzorging
Source: www.skinaffair.be
NOTD: Lasting Color Gel 087 + Mosaic 004
Source: www.consiglidimakeup.com