The cells and the most sober and cold bunks inspired Alexander Wang winter 2014 campaign. They saw several young models – Anna Ewers, Vanessa Moody, Kaitlin Aas, Lexi Boling and Kat Hessen – posing in a context priori away to this world full of flashes, luxury cocktails and a life of rosa. But sometimes such an environment is not so separated from the large supermodels, as in the case of Naomi Campbell, who does not cease in its troubled relations with justice. The British know what have before them the way the gateway to jail, as well as these other classmates of profession.
Naomi Campbell the recidivist top
If there is a top who knows what it is to deal with justice that is Naomi Campbell. For more than it is one of the most important models of recent decades, and the great black since late 80s model, has been collecting offences of the most disparate. The launch of Mobile Assistant, Georgina Galanis, in 1998, ended with a sentence by the Court in Toronto in 2000, before he pleaded guilty.
In this case, a great millionaire sum to Galanis and an agreement with the Prosecutor's Office helped him to leave free of this incident, after which it had to treat their attacks of anger. This treatment should not exercise great effect on it, given that years later would be sued by physical abuse by his assistant new, Amanda Brack, who in turn sued Campbell, and in 2006 by his housekeeper, Ana Scolavino, who allegedly He attacked with a mobile phone with embedded jewels.
The judge accused the top of assault in the second degree, a crime that would lead her to jail. She not even presented to the summons to appear, a month later they detained her in London, although he was released on bail. In January 2007 Naomi Campbell was sentenced to five days of work for the community by this case which turned to plead guilty.
A year later, Campbell again be stopped, again in London. He had allegedly assaulted a police officer, spit in the face included. At the top they had lost one of their two suitcases and the police had to climb on the plane to intercede in the discussion that she was having with a flight attendant, an incident that kept her one night in the cell, upon payment of another bond that was not published.
The wrath of Campbell returns to shadow his career after the last sentence of these days by the Italian justice, which has convicted to the British by their aggression to the paparazzi Gaetano Di Giovanni in 2009.
Kate Moss get rid
Kate Moss not fallen in networks of Justice, even though you have walked many times in the tightrope by separate incidents. The latter ended with the British expelled from his plane by the London police. MOSS behaved suddenly and EasyJet company did not submit any formal complaint against it, so avoided arrest.
In 2006 Kate Moss had already avoided criminal charges. The model was denounced by consumption of cocaine at a Music Studio when out some pictures in the light, for which she apologized for his behavior and saw how H & M and Burberry cancelling contracts that were with her. As the substance could not be identified by Moss police managed to get rid of grief.
The threat of death of Karen Mulder
The career of Karen Mulder He met the success and most hard failure. To be considered one of the supermodels of the late 80s and early 90s to be arrested for threatening death to your health in 2009. Apparently, the results of an operation of cosmetic surgery that did not come off as Mulder wanted were the cause of these threats and harassment.
Karen Mulder had retired from fashion in 2000 and a year later finished uploaded in a psychiatric hospital for depression, anxiety and delirium. In 2002, Mulder went into a coma after an overdose of pills to sleep in what some considered a suicide attack.
The tragedy is competing in Next Top Model
The television program Next Top Model It has several adaptations in different countries of the world after the triumph of its format reality in United States, created by Tyra Banks in 2003. From Holland to England, Russia and Spain (where only lasted three years). The controversy has spotted some of their competitors, even in the case of Renee Alway, a finalist for the American Edition, ended with a sentence of 12 years in prison by robbery armed, fraud and drug possession.
To prison for insulting the President of Turkey
The Miss Turkey 2006, Merve Buyuksarac, faced to up to 2 years in prison for uploading to your account Instagram a satirical poem against the President Recep Tayyip Erdogan, extracted from the magazine Uykusuz. The Turkish Prosecutor's office considers this poem to "insults" to the President, causes by which it arrested Buyuksarac this past January 14.
The poem was an adaptation of the national anthem and the model said that it had no "intention of insult" to Erdogan, by which you subsequently deleted it.
Half a million dollars into the suitcase.
The model, actress and singer Dubai Mu'ayyan Ali spent four months detained Once they find it 506.800 dollars in his suitcase to invoice at the Islamabad airport. Pakistan security forces accused her of launder money. In Pakistan only they can carry up to $10,000 without declaring.
Mu'ayyan Ali eventually indict politicians and other top models in this alleged money laundering plot although after her lawyer said that she did not want to take the money of the country, but that he was waiting for his brother to give it.
Fraud to the Danish
Economic fraud has already hit some brand, but also has come to the models. In 2011 the Danish Camilla Vest Nielsen She was found guilty by defraud taxes y sentenced to one year and nine months in prison, In addition to having to pay 3.3 million kroner (440,000 euros).
Vest Nielsen hid 6.5 million kroner to the Treasury between 2001 and 2006, which she alleged that he lived in the United States, but his address was in Denmark, where he spent most of the time according to the Danish court.
Prison fashion
Not all trips have led to some models to cases with justice, also there is the exception of reverse fate, of the prison fashion, as happened with Jeremy Meeks. Prisoner for 30 years, serving sentence in California for illegal possession of a firearm, managed to sign a contract with an agency of models (White Cross Management) when his police photo generated a stir and fans by networks.
Gallery
PICTURED: Israel prison hosts inmate fashion show
Source: www.dailymail.co.uk
BBC NEWS | In Depth | Photo Gallery
Source: news.bbc.co.uk
Fashion Jobs: Models Needed for Shows
Source: www.paidmodelingjobs.com
Tween Brand 'Justice' Celebrates Diversity with a Hijabi Model
Source: scoopempire.com
France likely to ban super-skinny models – Trending
Source: www.cbc.ca
French law bans skinny models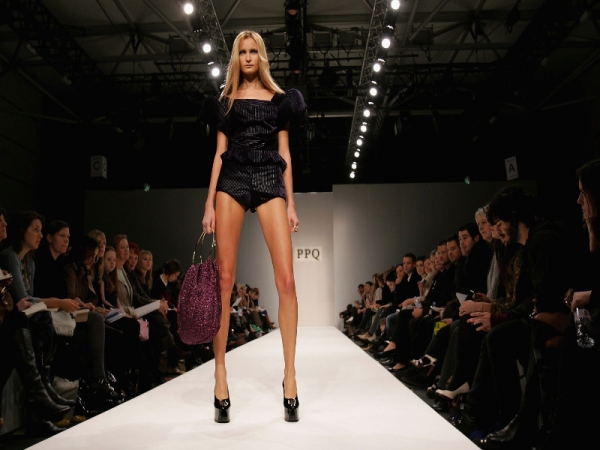 Source: aussiegossip.com.au
Jeremy Meeks is out of prison and ready to start his …
Source: www.dailymail.co.uk
Model Victoria Justice on the Rebecca Minkoff catwalk …
Source: www.youtube.com
All Eyes Are On 'Hot Convict' Jeremy Meeks At Milan …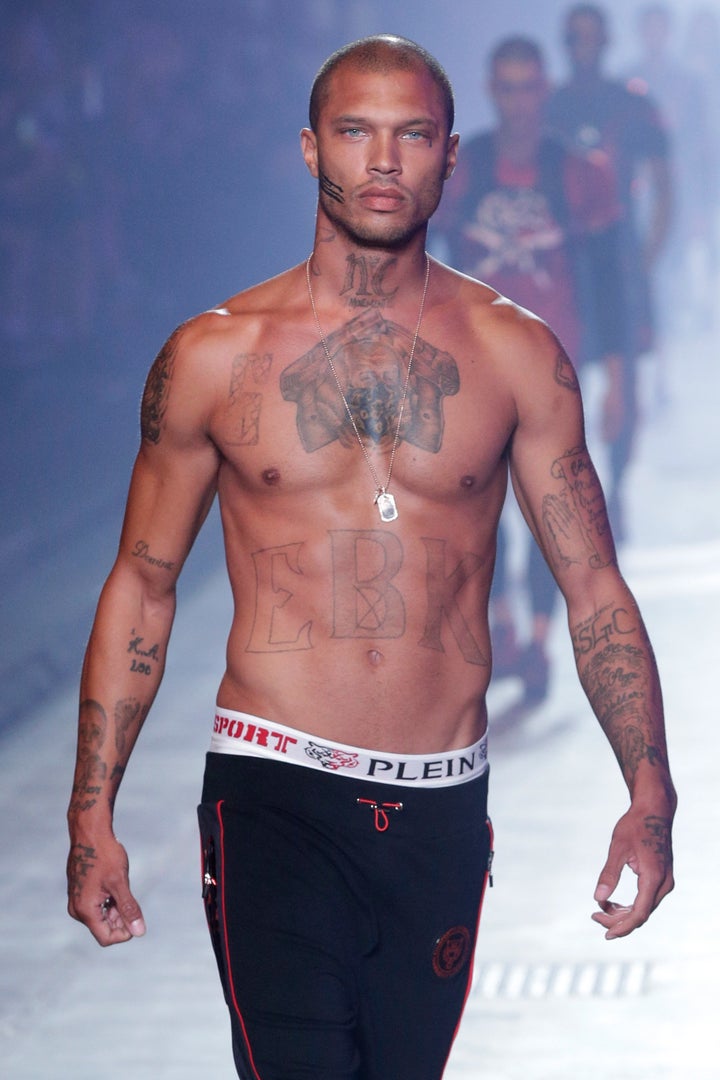 Source: www.huffingtonpost.com
1000+ images about Photographic Poses for Women on …
Source: www.pinterest.com
Philipp Plein Put On the Craziest Show of Fashion Week
Source: people.com
Giles Catwalk Show At London Fashion Week – Pictures …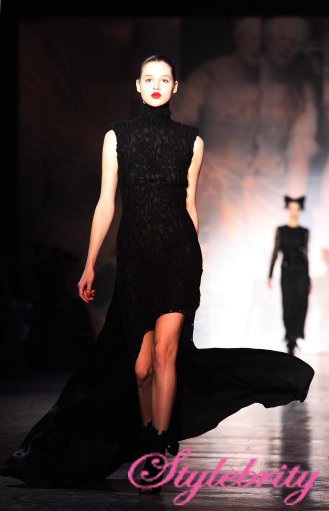 Source: www.stylebrity.co.uk
Model walks the runway at the fashion show presented by …
Source: www.gettyimages.ca
[PICS] Jeremy Meeks – Hollywood Life
Source: hollywoodlife.com
Models Must Have A Doctor's Note To Prove They're Not Too …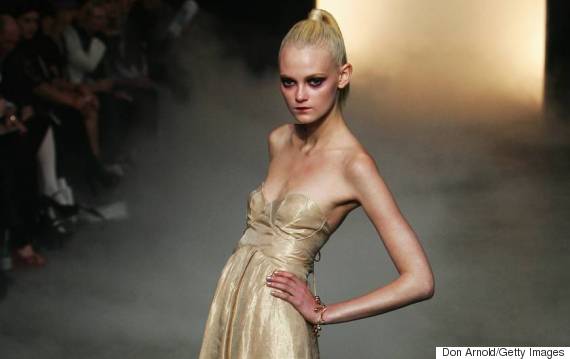 Source: www.huffingtonpost.co.uk
model poses photos: High Fashion Model Poses
Source: modelposesphotos.blogspot.com
1000+ images about Fashion Modeling Pose Ideas!!! on …
Source: www.pinterest.com
Shirtless Jeremy Meeks steals spotlight at fashion show …
Source: www.dailymail.co.uk
Model reveals tricks used to break controversial runway …
Source: www.dailymail.co.uk
Photos et images de Rome Fashion Week
Source: www.gettyimages.fr